When it comes to your brand's website, you already know that displaying all the relevant information and appealing to your audience is important, but what about your web design?
With the COVID-19 pandemic redirecting businesses toward more digital and remote work, a surge of new websites have entered an already crowded cyberspace. Competition now is higher than ever.
Regularly updating your website following current web design trends directly affects how your website performs in search results. Here are 5 web design trends to help you stand out online in 2023.

What are Web Design Trends?
A Design Trend is a general direction in which design is changing or developing. Trends "do not necessarily have to be new; they can take references from the past or they might be new in the domain of interest, e.g. the field of design." This is especially true for web design.
We use web design trends to interpret what's happened before and to predict what will happen in the future, with a focus on evolving technology. Your website should be updated at least every two to three years and follow new design trends to captivate your audience and beat the competition in the rankings.
Why is it Important to Follow Trends?
There are many reasons why following web design trends helps your website rise to the top of Google's organic search and grow your online audience. An updated website lets Google know the information is relevant, which will cause Google to show your website to a wider audience. Consistent updates also let your audience know they can trust your content and your business.
Here are three key reasons to update your website design regularly:
1. Regular updates let Google know that your website is up-to-date and trustworthy. In Google's eyes, websites left for years without design updates are more likely to have information that is out of date and not valuable to the user.
2. Web design trends tend to focus on newly available technology. Animations, scrolling effects, etc. are all advancements that can enhance the user experience and increase your visibility. Using innovative ways to direct the user down your website's UX path shows users that you are bringing them the best experience possible, while creating value for your brand.
3. Fresh design is a great way to expand your customer base. 81% of people research a business online before purchasing a product or ordering a service. Updating your design to reflect current trends will bring you new and returning visitors you may have otherwise missed. With a whopping 94% of global users expressing distrust for outdated websites, it's a no brainer!
Top 5 Web Design Trends to Follow in 2023
1. Embedded Videos for Engaging Homepages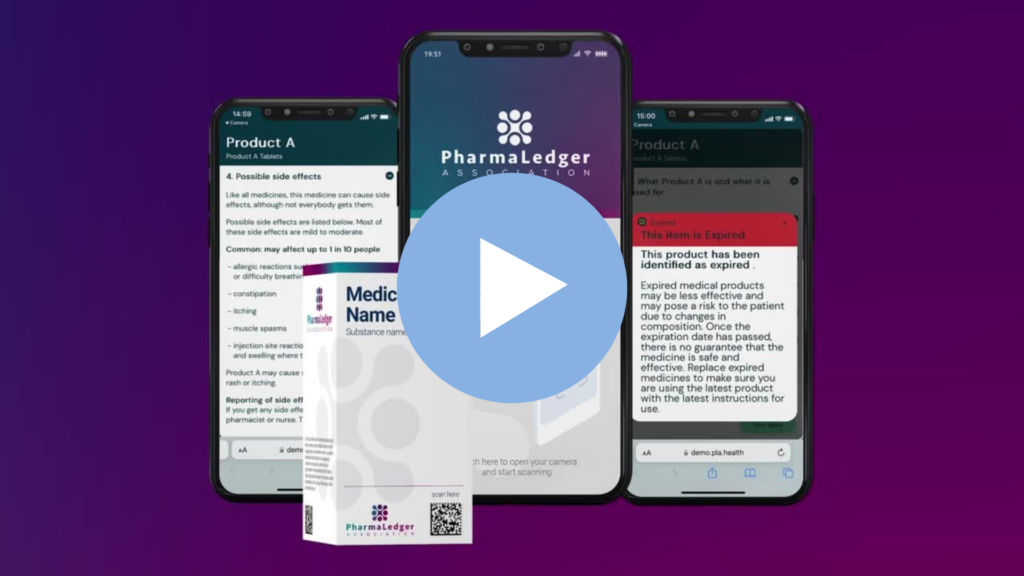 It is more important than ever to keep users on your website for as long as possible. Showing video content on your homepage grabs the user's attention and begins the engagement with your website right away. It's also a great way to summarize your business and brand and show the user why they should continue to scroll through your site.
2. Gradient Color Schemes
We've seen this trend slowly emerging since Instagram rebranded their logo in 2016. The gradient they used made their logo more engaging and better looking on retina displays, much like gradients seen on websites.
Gradient color schemes, like the one shown above for our client PharmaLedger, have now become a top trend. Attracting customers to a new, modern looking page with eye-catching gradients will do wonders for your shareability and brand presence.
3. Hover Animations
With an increased focus on engagement, hover animations are becoming increasingly popular. These were commonly used in the past to keep the user subtly engaged throughout the website experience.
However, now we are seeing hover animations used for larger reveals and more frequently, all to keep the user entertained and following the user/buyer journey.
4. Dynamic Landing Pages and Responsive Web Design
We will discuss responsive web design later in the post; however, this incredible combination is worthy to note twice. Creating a dynamic landing page is notably one of the rising web design trends of 2023. A dynamic landing page involves one web page divided into various sections that give the user your key information related to your business. The responsive web design both gives you a better mobile user experience and includes animations, interactive features, and generally engaging content that is visually stimulating and gets to the point, so your viewers have the best experience possible.

5. Parallax Scrolling
Parallax scrolling adds depth to your page and keeps the reader engaged with the moving content as they scroll.
When the user scrolls down the page, videos and images with a parallax effect can appear to be placed behind neighboring sections of the website. This is visually stimulating, engaging, responsive, and allows the user to be entertained and interested in moving forward with your site and your brand.
Three Easy Ways to Keep Your Website Design Up to Date
Practice 1: Have a Responsive Web Design
Responsive web design allows a website to adjust to any screen size. With 92% of internet users using a mobile phone, it's important to have a website that looks amazing at any size.
Some companies opt for two separate websites, but why spend the money hosting two different sites when you could simply make your web design responsive? Your customer base is important, so don't let it dwindle because the mobile version of your website isn't updated.
Practice 2: Keep Content Relevant and Updated
Remember that Google will give higher rankings to websites that are regularly updated. Make sure your content is relevant and engaging because your online presence relies heavily on the user engaging with your website and spending time viewing your pages. Some ways to keep your site updated with engaging content are blog posts, removing and adding products or services, and a calendar of current events.

Practice 3: Track Your Stats
Tracking your website statistics allows you to notice and quickly follow new trends or cultural signals. Don't just wait for trends to appear online, make sure you stay ahead of the competition by monitoring metrics related to conversion optimization, user-experience, product development, and page views to truly gain insight into your audience.

Does Every Business Need to Focus on Website Design Trends?
While every business is unique and has different brand requirements, keeping your website up to date and in line with new design trends and advancements will be sure to help you achieve the visibility you need in a quickly growing digital environment.

---
Interested in learning more about web design and development trends? Sign up for our newsletter below for monthly updates with best practices, helpful case studies, and more.